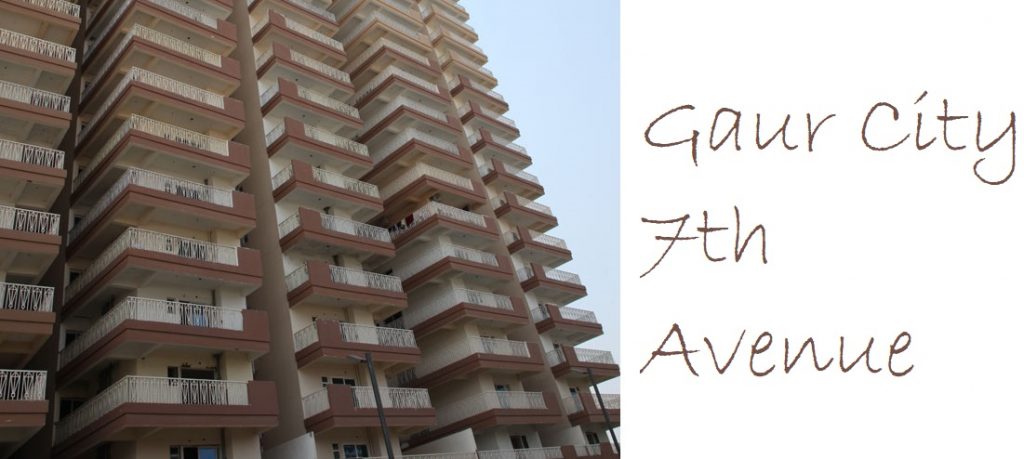 Gaur City 7th Avenue is residential project which adds to the buyers dream of house that makes the home. Every Indian does not have a wish to buy land to develop as ranches but thinks of house that can make him feel proud about his belongings. Its all about having a fascinating lifestyle which also secures his hard earn money in the form of investment. Gaursons has fulfill the wish of millions of Indians by creating developments that are part of the project which adds to trust. The residential project gives an amazing way to reside in a world class township. It comes with luxurious lifestyle and makes an affordable price for buyers too. Gaur City 4th Avenue Resale Price / Gaur city 5th avenue Resale Price / Gaur City 7th Avenue Resale Price / Gaur City 14th Avenue Resale Price
Gaur City 7th Avenue is spread in area of 8.87 acres with perfect location at Noida Extension, Greater Noida West. The development creates some of the best projects within minutes to reach. The IT/ITES projects as Grandthum and many other similar offices are within proximity to the developments. It is easy to reach and all along Noida-Greater Noida Expressway makes the buyers dream of creating opportunity into IT Sector. The malls and multiplexes are numerous that caters to the needs of the investors and buyers. It thus makes easy to reach towards the work front if you are an entrepreneur and reach home at Gaur City 7th Avenue. This is all about thinking on wide terms about creating your own lifestyle that will bore fruits.
Gaur City 7th Avenue comes with 2 BHK with area of 623 sq ft and 1105 sq ft. It offers homes with 75 percent of green landscape and the other 25 percent makes it with construction. The project is with beautiful developments all around in the form of parks, fountains, greenery that comes natural. It all adds with superior security development in the form of cctv cameras, sturdy security guards and cctv monitoring. The development thus makes it a more safe and secure premises that lets you enjoy life at peace. The residential project is thus not only about the brick and mortar structure but is made of RCC frame structure. It amaze your life with a super structure that can withstand earthquakes and tremors.
Gaur City 7th Avenue adds with another advantage of price appreciation which is the utmost need of investors. The project is near to maze of highways that includes FNG Expressway, Noida-Greater Noida Expressway, Yamuna Expressway. Also, the development is within close connectivity towards Jewar airport. This all aspect leads to price escalation and the development makes it an easy way to enjoy superior connectivity. The residences thus fulfills buyers expectations and the needs of the residents to enjoy good living.
Gaur City 7th Avenue adds with best of the floor plans. It has 2 BHK with area of 1075 sq ft, 1105 sq ft, 1155 sq ft, 1165 sq ft. It has 3 BHK with area of 1350 sq ft and 1450 sq ft. This gives a wide choice of homes to own with all the specification needs. It thus makes a well define living space to buy.