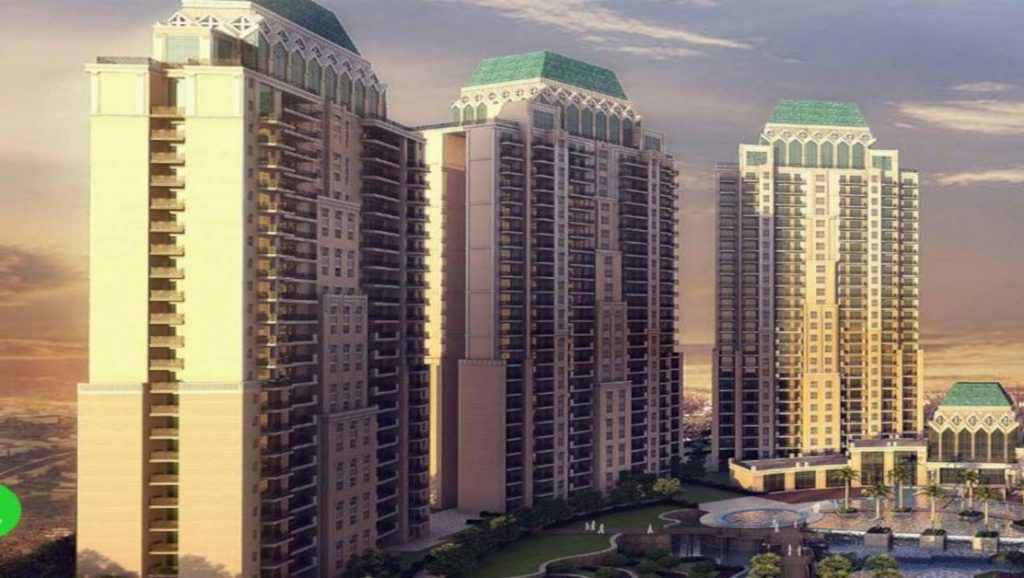 ATS Kingston Heath Sector 150 Noida makes you to get not only a home but join a community. It comes with the tag of NCR's first health inspired homes. The project offers many aspect that makes it one of the ideal homes which drives wellness and health benefits. It has location at Sports City, Sector 150, Noida. The residences adds with 3 and 4 BHK Golf residences with starting price of Rs 1.64 Crore. It has project approval by UP RERA and that adds to its significance. The project offers with lowest density development in NCR and with 17 units per acre. ATS Kingston Heath Sector 150 Noida / Nirala Estate Phase 1 / Nirala Estate Phase 2 / Nirala Estate Phase 3
ATS Kingston Heath Sector 150 Noida makes it one of the prominent homes that covers all aspect of wellness, community and lifestyle. It has Spanish architecture with large decks and balconies that adds to the beauty. The bigger space and the better it tells about the develop architecture and the feeling is all about large lifestyle. It also adds to better ventilation and with every room that adds with balconies this certainly adds to healthier aspect. The residences makes with fine living and it gives you an easy way to enjoy with ultra luxury apartments that has best of the classic layouts.
ATS Kingston Heath Sector 150 Noida comes with two apartments per floor that adds to less people per floor. It also adds to privacy and if bought by one family makes it family floor which adds to the advantage. By any ways with less people per floor certainly adds more floor ratio. The residence adds with ultra luxury apartments with best of the class layouts. Moreover it adds with 2 Clubhouses which gives you easy way to reach a less crowded place. It helps with enjoying an evening that is fulfill with your own lifestyle needs and lets you enjoy with various indoor games too.
ATS Kingston Heath Sector 150 Noida makes luxurious living with another good lifestyle aspect as it adds with 9 hole golf course. The development adds with lifetime golf club access which is another finer aspect of living. The project creates furnished apartments which adds with better high-end specifications. It offers panoramic view that overlooks with acres of landscape greens and golf course is an important part of it. The development is huge with total land 34.5 acres project land. There are total of 400 homes that makes an opulent homes with all classic features.
ATS Kingston Heath Sector 150 Noida has healthier homes with sunlit and naturally ventilated apartments. It adds with tower to tower gap of 150 meter approximately which makes it with easy inflow of air. The project has well develop amenities as swimming pool, clubhouse, indoor gymnasium. It has billiards room, tennis court, basketball court, cricket pitch and multi-purpose hall. The project offers location advantage with metro station at just 2 kms. The Jewar International airport which is developing is within 15 minutes. It offers with excellent connectivity to education hubs, shopping malls and retail hubs and advance healthcare systems.