Ajnara Elements is residential project by Ajnara India Limited. The developer adds with some of the best projects in Delhi-NCR. The developer has put all the better in terms of safety, security and lifestyle amenities in the projects. It adds with better specifications and within few decades of its commissioning the developer gives some renowned projects. It adds with good capital appreciation and makes it easy to live and enjoy homes which offer better dimensions. The residential project as Ajnara Elements makes it with a development that is easy to afford and with better specifications. It has one of the best location at Sector 137, Noida-Greater Noida Expressway.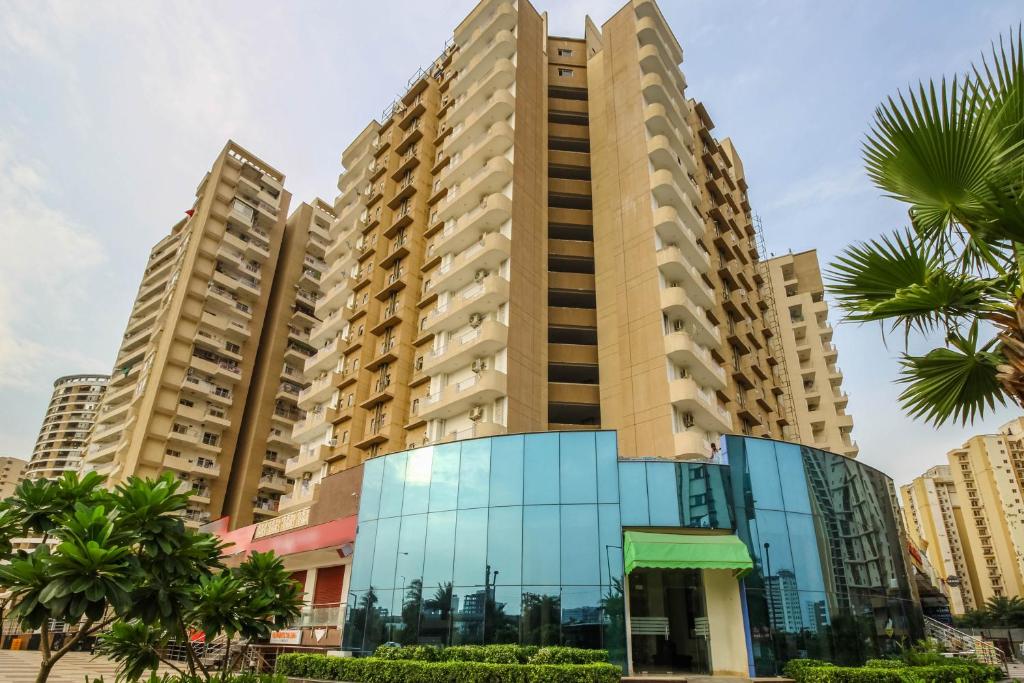 Ajnara Elements with total of 1 building that adds to best of specifications. It has total of 196 units and is spread in area of 0.22 acres. The low density homes makes it ideal for the people who wish to enjoy homes with peace and solitude. It makes easy to reach homes as the development is with Expressway connecting it. The development has many of the advantages as it has best of the schools, hospitals and lifestyle specifications. The residential project adds with good growth, capital appreciation and return on investments. It makes easy for buyers to purchase from Delhi-NCR.
Ajnara Elements adds with pleasurable aesthetic sense and it has better value homes. The developments are part of the lifestyle homes which connects with ease towards Jewar airport. It makes an ideal development with best of the appeal and affordability that is part of Ajnara homes. It comes with fulfilling the needs and desires of the residences and lets you enjoy homes with better advantage. The project adds with UP RERA registration and makes it with luxurious lifestyle. It has homes with eco-friendly atmosphere and the residences are near to the metro station. The other better aspect is with homes that has better specifications, lifestyle amenities and better infrastructure.
Ajnara Elements has 1 BHK homes with area of 485 sq ft and 1 BHK with area of 545 sq ft. The price is affordable which will see good hike in the coming years. It has prices as Rs 30.14 lac and with Rs 33.59 lac onwards. The project is vastu compliant that makes it another big factor for people to buy homes. The landscape developments with manicure lawns, beautiful plants and best of the horticulture at place. The residences makes it a great place with host of the features that makes it an ideal development.
Ajnara Elements is a project in all elements that makes it great place to live. It has better malls and multiplex near to the developments. The residential project is with better specifications and floor plans that lets you enjoy with good lifestyle. It is a project which mesmerizes you and can be an ideal home for you and your "SWEETHEART" who looks for an adorable development. It adds to peace and prosperity within the project that makes better ways to enjoy your own wishes. It is home that lets your life feel complete. Nirala Aspire Gold Location Map, Eldeco Live By The Greens Floor Plan, Eros Sampoornam Price