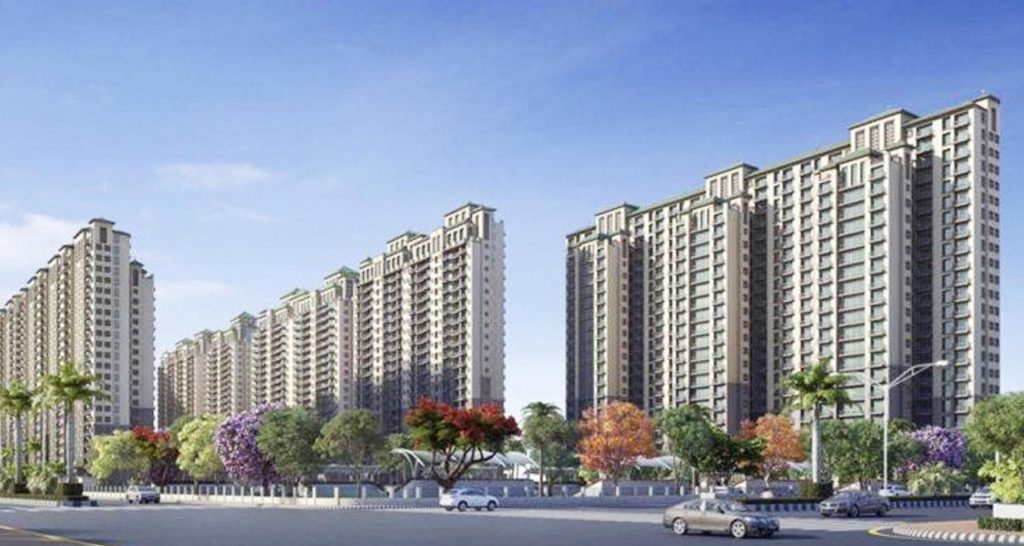 ATS Destinaire gives you an opportunity to buy a home when the world is looking for staying indoors. The ongoing pandemic which raises its ugly head now and then can at times get crushed by staying indoors. Anyways, spending quality time with family, friends or even for the live-in couples can be found easy with your own home. ATS Destinaire makes life work with ease and the homes are also world class infrastructures. ATS Destinaire helps people to get a home which is a construction marvel. Also, ATS Homes are more than a masterpiece crafted with best in terms of style, sophistication and elegance making it one of the best place to live and stay. Buy luxury apartments in ATS destinaire , ATS Picturesque Reprieves Phase 2 and ATS pious hideaways locations.
ATS Destinaire is a home which adds billions in terms of lifestyle and amenities are sound with best of the RCC framed structure. ATS Destinaire makes a person live in the lap of nature and has 4.78 acres of man made forest and 6 acres of pristine surroundings that offers endless green view. ATS Destinaire is in the lap of nature that makes the person reach to crescendo with Spanish architecture that sounds truly magnificent. ATS Destinaire offers homes which are best in terms of metropolitan living and is not only surrounded by amenities but is easy to reach through best of the commuting services.
ATS Destinaire offers 3 and 4 BHK homes with only 2 apartments on each floor with a balcony in every room. It has homes that are splendid and are vastu friendly making it one of the best architectural marvel. ATS Destinaire also helps people to enjoy sports centric activity that makes them feel easy. Some of the splendid benefits of staying at ATS Destinaire are in the form of enjoying evening at amphitheatre, have a lifestyle with swimming at good pace and also finding club house with well equipped gymnasium. There is also a card room where one could enjoy card games.
Also, billiards and snooker table can be enjoyed with best of the partners anytime during evening. Certainly, this lifestyle matches with more than one opportunity knocking your mind. It has coffee lounge, library and business center, indoor squash court, mini cinema theater, multipurpose hall, outdoor tennis arena and much more to offer. ATS Destinaire has floor plans that offers spacious rooms and it adds more to the life. ATS Destinaire has various well defined layouts for homes and 3 BHK is present in a 1900 sq feet area while 4 BHK comes in a 2550 sq ft area and 5 balconies. ATS Destinaire offers homes at Sector 1, Greater Noida which is one of the well maintained sectors.
ATS Destinaire is certainly a place to be and it can be reached through metro networks as there is an upcoming metro station at Gaur Chowk. ATS Destinaire offers malls, offices and multiplexes within close vicinity and can be bought within an affordable budget between 74.1 lac to 1.32 crore onwards. It is certainly a great place to live and enjoy beautifully crafted homes with the renowned architect of ATS which makes you feel proud.