Investing in a quality residential project is your ambition you can do so by choosing ATS Rhapsody because it is an ATS Greens project and everyone knows that this one builder is a reputed construction firm and will stand by their commitment to deliver projects in time. Quality and modernization goes hand in hand with ATS and Rhapsody is no exemption to that fact. You can buy 3 or 4 BHK apartments of highest quality and you have 579 units to pick from.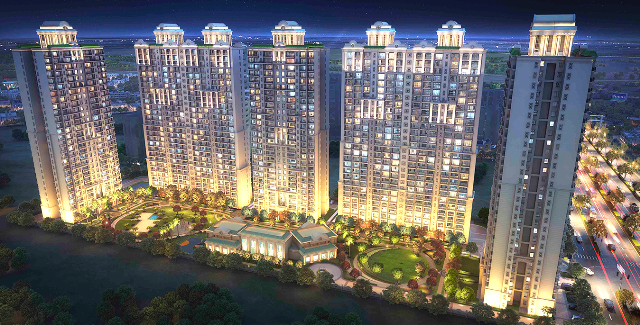 Location Advantage
ATS Rhapsody Location is situated in Sector 1, Greater Noida West and is sandwiched between the FNG corridor and the 130-meter wide link road that connects rest of Greater Noida and Dadri. The same road goes towards Gaur Chowk and the consequent NH-24. A proposed Metro Line is coming up nearby and another Greater Noida Link road connects the project to the City Center Metro Station. Crossings Republik is a prominent landmark that is close to the project and a number of school & college institutions are within easy reach. An upcoming 5-star hotel and a sector 37 Golf Course are other landmark features.
Project Specifications
The 3 & 4 BHK apartments are measured between 1800 sq ft and 2400 sq ft. price range if between Rs.74 Lac and 1.02 cr and the apartments of super luxury constructions. A total of 579 units are packed in to 7 towers each containing 29 floors. 80% of the project land is open spaced and is slotted for green development. The Project is RERA registered and the possession is scheduled for 2024.
What do you get at ATS Rhapsody?
The entire project is one of the international class residencies that contain everything within and you hardly need to venture out to get anything. For sports & fitness regimen the project offers swimming pool, jogging track, gym, yoga & meditation area, and a number of indoor and outdoor sports facilities including Lawn Tennis is provided for residents. Eco-friendly features have been taken care of via delightfully landscaped gardens, paved compound, rain harvesting, sewage treatment, & garbage disposal unit. A shopping centre and School is provided within the project which is a matter of great convenience. Convenience is further escalated by the provision of Wi-fi connectivity, car parking, RO system, power backed lifts, and children play area, club house, and security is fortified by the presence of CCTV coverage. It is further boosted with manned and gated security, fire fighting system, earthquake resistant construction and internal street lighting.
ATS Rhapsody is earmarked for its quality construction and world standard amenities and the best thing about the project is it has chosen a great location. You can be near Delhi and also far away from it in terms of clean environment. Book your flat now and invest a happy & healthy future.
ATS More Projects : Ats Destinaire Sector 1 Greater Noida West