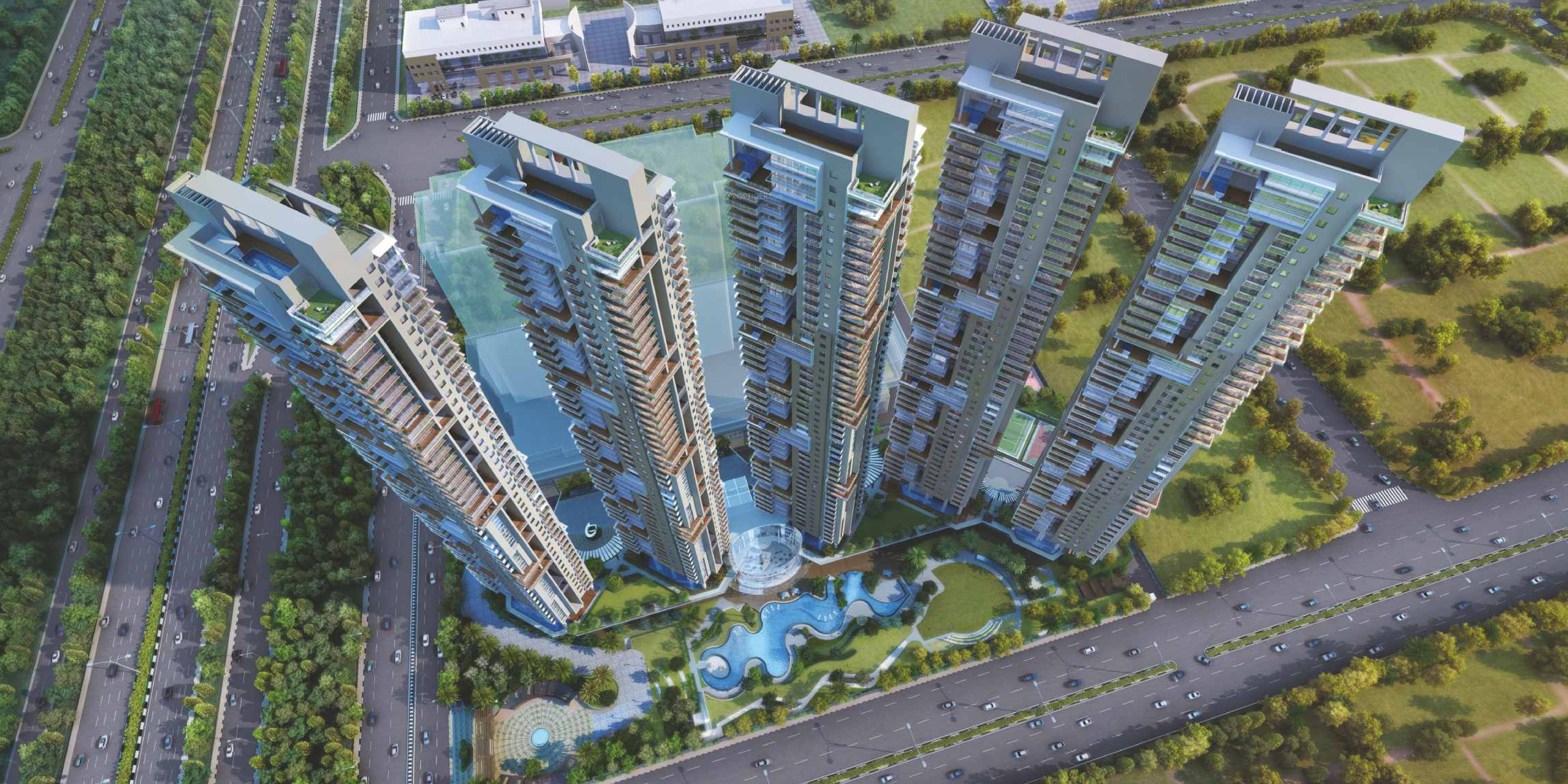 Are you would be house owner searching for luxury accommodation near Delhi? Are you thinking about upgrading to a better location in the NCR? Noida would be a great choice, especially Greater Noida with its horde of top-end housing projects. Here ATS Green has launched quite a few mini towns that are self sustained housing complexes with most modern amenities and environmentally pristine surroundings. You can invest your money here because it has what it takes to be an exceptional living space near to the Capital and has the potential to evolve its value as time come by. ATS Pristine Golf Villas, located in sector 150, Noida and on the Noida-Greater Noida Expressway match the characteristics mentioned above while providing independent villas of 4BHK for luxury living.
The project offers villas of above configurations and provides spacious 4 bedrooms, 6 bathrooms, 2 balconies and servant room for the owners. You can also buy a different configuration consisting of 4 bedrooms, 7 bathrooms, 3 balconies, store room and 2 servant rooms. Price band set for these Villas start form 3.69 cr and you will find that it is worth investing as the hyper luxury ATS Pristine Golf Villas offer the ambience, environment, self substance, world class amenities, watertight security and easy connectivity to the rest of the country. Swimming pool, toddlers' pool, gym, yoga and meditation grounds, card room, billiard room, theatre are some of the modern amenities provided by the builders for contemporary living and the surrounding golf green makes it a natural paradise with state-of-art lifestyle.
ATS Knightsbridge located in sector 124, Noida is another prestigious apartment complex that towers over absolute green and water bodies and it has 215 units of luxury filled 4 and 6BHK apartments with a start price of 6.9 cr. The project is especially built for the elite and has everything that is savvy with the upper echelon of the society and it is very likely that you will have top personalities of the country sharing neighborhood with you. The project offers a fantastic array of world class facilities that are absolutely modern and easy to access and use. On the sports and fitness front ATS Knights Bridge offers badminton court, basketball court, lawn tennis, table tennis, indoor games, and squash court. Residents can take off on the beautifully planned and built joggers track as the sun rises or go on to meditate in the yoga and meditation area.