Clean and natural environment, modern and comfortable architecture, latest lifestyle appliances, tastefully furnished interior and easy access to basic amenities, and surrounded by abundant flora and fauna is what you look for when you seek residence. ATS-Greens, the most famous builders of modern homes have come with such location, luxury and ambience with the ATS picturesque Reprieves Phase I, and they are offering 3BHK & 4BHK to willing investors. Here is your opportunity to own such a home and you won't regret the decision once you move into it.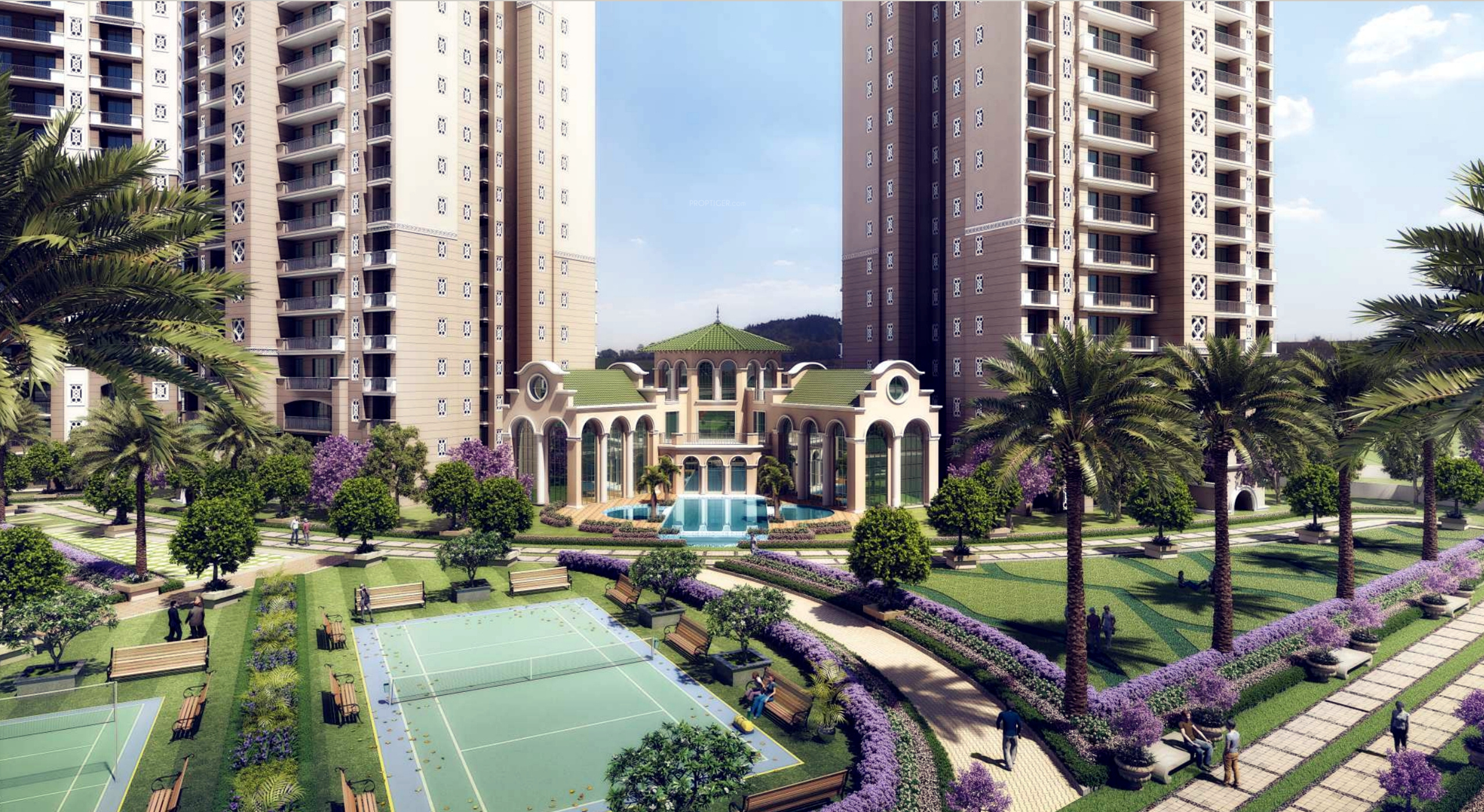 The biggest advantage that the picturesque reprieve Phase 1 offers is its location. It sits right on the Greater Noida expressway to open up roads for NCR cities and Delhi and several points of lifestyle interests. Pari chowk is just 03 kms away, 04 kms Yamuna Expressway, 12 minutes to Gautam Budh University and 30 minutes drive to reach South Delhi. That is excellent connectivity and an International Cricket Stadium is lurking just 7 minutes of drive away and the Mahamaya Flyover can be reached in 15 minutes drive.
Spaciously built and Naturally replenished
Another option you have is to buy a 3 or 4 BHK in the  Ats Picturesque Reprieves Phase 2 as they are adjacently placed and enjoy the same world class facilities that we are about to describe. The project is built in a huge 30 acre area and is sorted out in 30 towers having a total of 2700 apartment units. All these are packed into 36 floors and out of the 30acre land 80% is open green space where residents can experience free flowing breeze and beautifully streaming sunlight. This is a mile stone project by ATS-Green and you can be part of it by booking a flat right now as prices start just at 81 Lac onward only.
Excellent modern Facilities
Both Ats Picturesque Reprieves Phase 1 and Ats Picturesque Reprieves Phase 2 give the residents access to world class sporting amenities namely club house, swimming pool, joggers track, gymnasium, aerobics room, kids play room, and kids play area. The projects also enjoy CCTV coverage for security plus uniformed guard protecting the periphery and towers round the clock. Intercom facility has been provided to the flats and the latest technology fire fighting system is being put in place to meet emergency situations. Powerful generators are being installed to supply ancillary power 24 x 7 and express lifts have been installed to carry residents to their apartments swiftly. Other facilities such as Bank & ATM, Library, business centre, exclusive parking and visitors parking have been added to substantiate residents' lifestyles.
Eco-friendly twin projects
The ATS twin projects of Ats Picturesque Reprieves Phase 1 & Ats Picturesque Reprieves Phase 2 have one thing in common, that is the proximity to nature. Yes, they are surrounded by abundance of greenery in the form of lawns, parks, beautifully carved and groomed landscape and exquisite horticultural figurines. The twin swimming pools for both adults and kids add to the environment thus proving that the ATS Picturesque Reprieves in all respect is absolutely green and eco-friendly paradise.