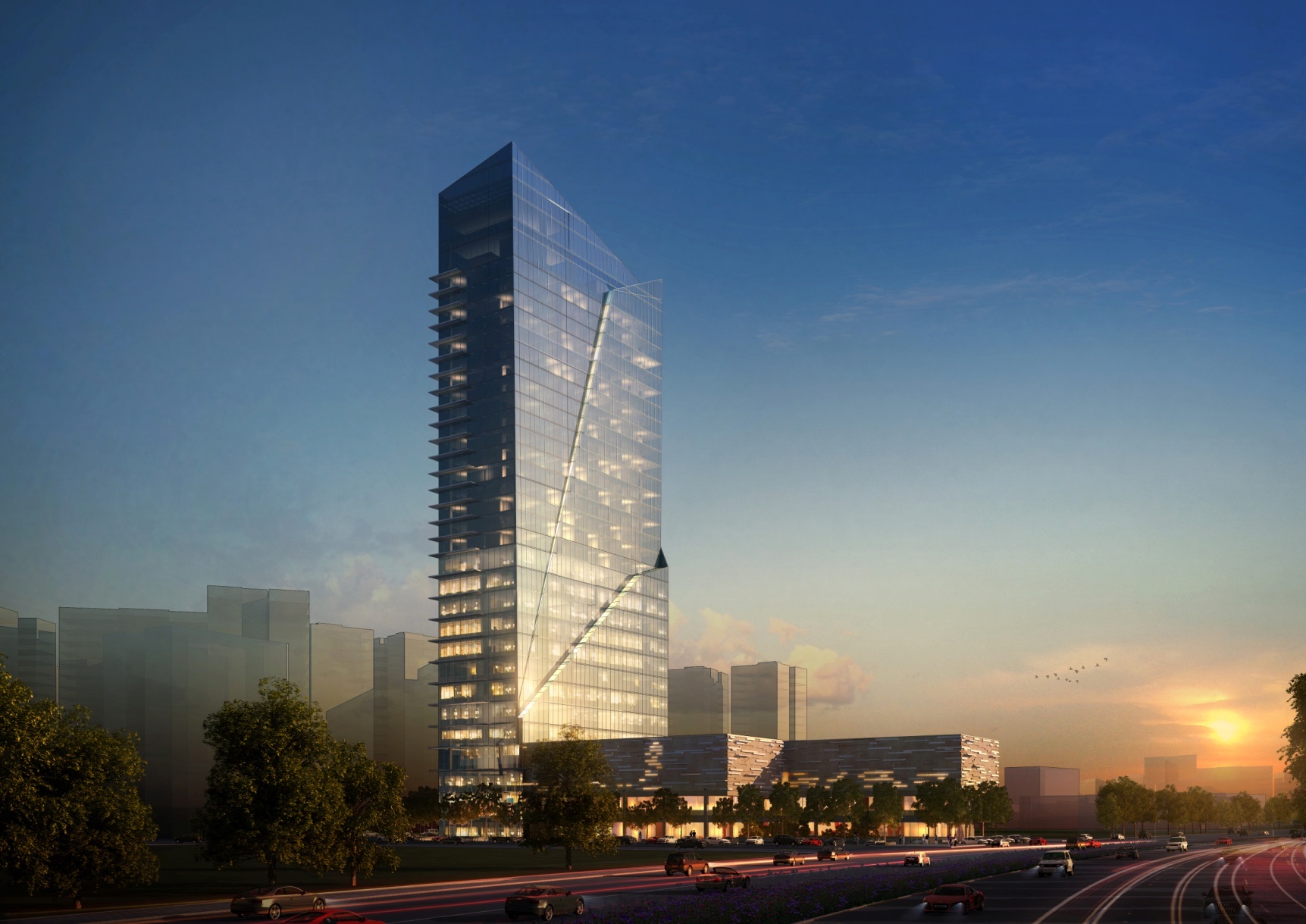 All the major connectors and transportation facilities are within the vicinity of this Business complex called Ajnara Megaleio, which is a project of the renowned Real Estate Developer Ajnara Group. The location benefit mainly arises from the close proximity of the Noida- Greater Noida expressway which is just beside this complex as this expressway connects the major cities of this state. This area comes under the sector 129 of the city of Noida and is 20 km away from the airport, 1 km away from the nearest bus stand and also from the metro station, half a kilometre away from the taxi stand and also there is a hospital within 0.5 km. The Yamuna expressway is just at stone throwing distance which makes this plot very rich in terms of connectivity. The area is surrounded by the major business and tech parks which also gives an edge to this location.
This commercial structure is due to be completed by 2019 and going to provide shops, showrooms, offices, service apartments etc. at a very competitive rate. The features and the amenities that are going to set this structure that people would seek after are modern age security system with highly technical architecture which suits the working arena. The complex is going to have one tower with 34 stores along with dual basement and ground floor. There are quite a number of elevators and staircases are going to be constructed to facilitate the free movement of large number of people. The cost of maintaining the building and servicing it on a regular basis is going to be low according to the Ajnara employees.
There are ATM machines and booths installed within the Ajnara Megaleio Apartment arena, cafeteria, food court, restaurant and malls are going to be there for every need of the people working or staying there. According to plan, yoga centre, gymnasium with all equipments of the modern age, multipurpose courts for various games is going to be there within the vicinity. There you can find swimming pool too for relaxation between works. For fighting any mishap related to fire, there is active fire fighting services going to be installed.
The service apartments are going to have each and every basic amenities and also the comforts and luxuries which one can avail. From well furnished bedrooms to semi modular kitchen everything is going to be there in these apartments spelling out the quality development from Ajnara Group.