Greater Noida has the Location Advantage
Investing in a property in the near about of Delhi is your aim you don't need to voyage beyond Greater Noida because it is a fast-developing urban settlement. The biggest advantage of Greater Noida is that it is developed in a terrain where natural resources of flora and fauna are in abundance thus retains the original flavor of earth, sun, and wind to provide a natural environment and feel to residents. Here we ponder over the points on why it is beneficial to buy Property in Greater Noida. If you buy property here you have the advantage of the location, because the sectors grossly lay on and within reach limits of highways and expressways. Greater Noida Extensive is a beehive of construction activity and the resulting high-end luxury apartments and it is connected with NH-24, which will lead you to Delhi, Uttar Pradesh, and the result of the world. Then you have the Yamuna Expressway, DND Flyover, Mahamaya Flyover, Noida-Greater Noida Expressway, and a chain of Metro Stations linking Noida sectors and Delhi. Residents of Greater Noida have highly flexible access to the rest of the country owing to road projects crossing its geo map and you will benefit from the same if you buy property here.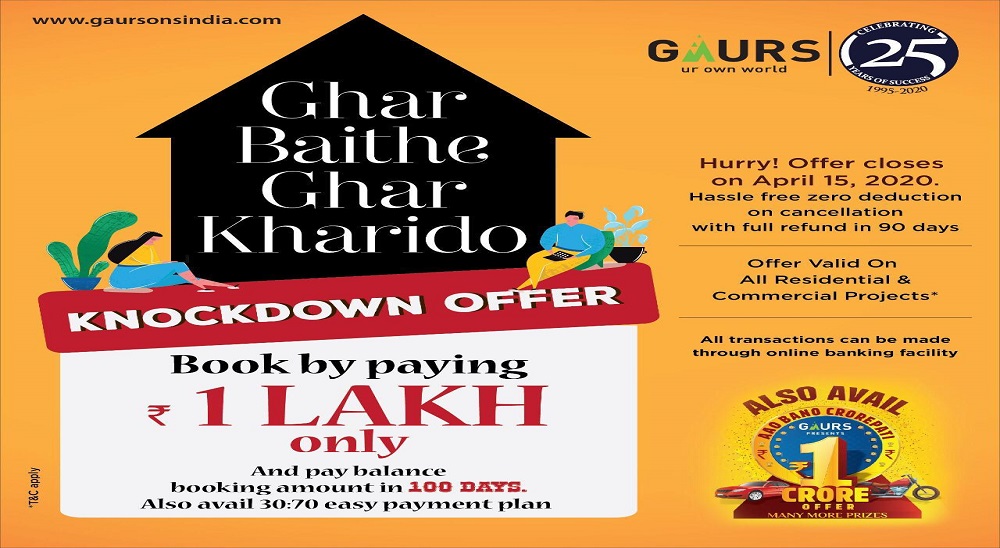 Health and lifestyle Advantage
Buying property in Greater Noida is advantageous to contemporary citizens because housing societies foster an urban lifestyle that is most contemporary thus have provided amenities that match the global standards. Every single residential society here provides housing that is surrounded by green landscaping, water bodies, a swimming pool, recreational elements, sports facilities, and health and fitness facilities. They are self-sustained and have in-house shopping, property management staff, Wi-Fi on the campus, garbage disposal, sewage treatment, and a number of environment-friendly features that make the atmosphere here immensely healthy. You will not find such facilities in towns, cities, metros, or even in urban areas. The Metro Network has expanded like nothing and is covering the entire Noida-Greater Noida sectors and extensions. To substantiate the cause of buying property here, we will further state that large numbers of commercial complexes have come up. Whole townships have been created by builders like Gaur Constructions, and the easy availability of public transportation has made it easy for residents to shop in these outlets. Noida as a choice residential area is self-sustained and you certainly don't require going to Delhi to shop because most brands are here and most retail chains are here. As far as health goes, you will not find a better location than the NCR to have cleaner air than Delhi.
Investor Mart Have a Best Property in Noida: Gaur City