Supertech Capetown is a world-class residential community firmly placed in the lap of huge greenery nature. Capetown is a new residential project which has been developed by Supertech Group Limited. The town has been spread over 50 acres. The best attractions are the self-contained campus with all the best amenities facilitated within the campus. Each and every home in this town is planned with great architectural designs and constructed strongly fulfilling all the higher standards. I have more than Big Groups Projects: ATS Destinaire Price List ||  Gaur City 7th Avenue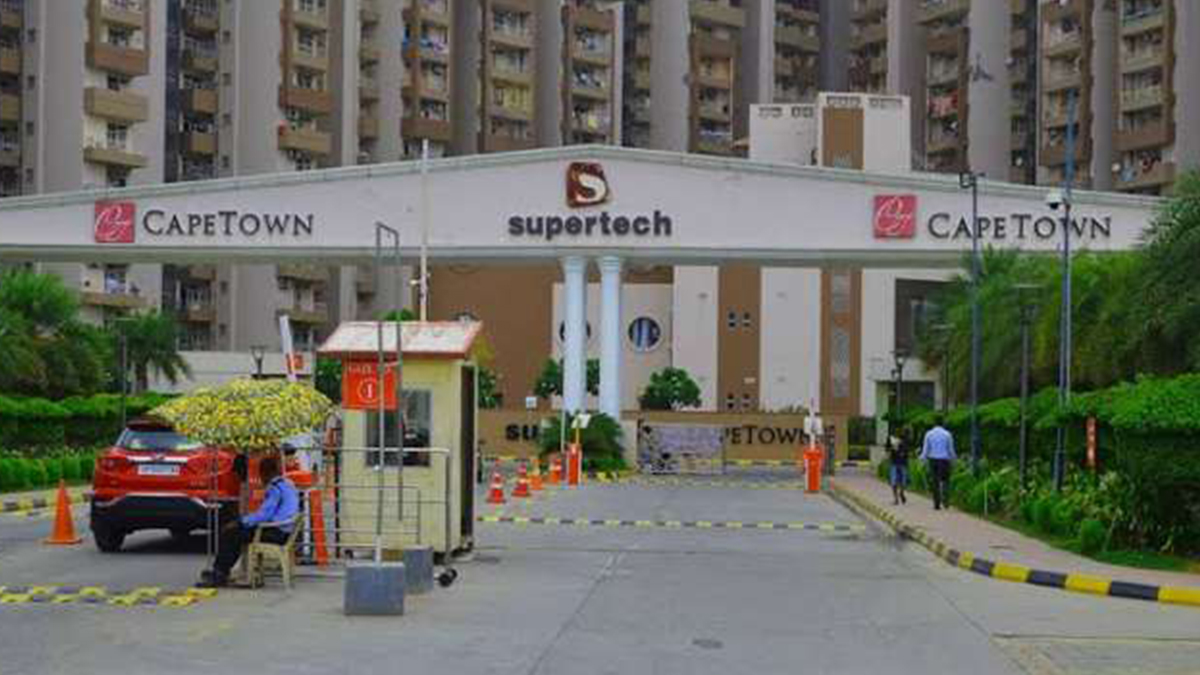 CAPE TOWN
Supertech Capetown is located in Sector 74, Noida. The redefining wonderful living with all the luxurious amenities without neglecting the basic amenities is what makes Capetown stand apart from all its competitors. The apartments are built in multiple towers with beautiful side views.
Supertech Sports Republik Villas and Supertech sports village apartments are both part of the sports city which is situated at Greater Noida West (Noida Extension). It has several types of modern sports facilities like cricket, lawn tennis, table tennis, badminton, and gym.
ABOUT SUPERTECH
Supertech has become synonymous with architectural excellence in the real estate industry. It has set new trends and standards in developing new themes for townships, communities, and societies, which never had before. It was founded in 1988 and within two and half decades it has shown its definite impact on real estate and also made the buyers grab the best beneficial deals. Supertech has got ISO 9001:2000 certified for its standards in business and remarkable achievements through scaling it to new heights. The unparalleled contribution to the specified area has won the "Udyog Ratan Award" for it in 2001 and the "Excellence Award" for its chairman, Mr. Arora. More than 36 projects are in progress waiting to provide beautiful living space for many families. The projects are for Residential, Commercial Townships along with shopping malls, hotels inside. The professional commercial IT hubs are also a few of its total projects.
FEATURES
The open area of 82% landscape around you makes feel relaxed, feel like playing in a playground and flying like a bird.
All the houses have 4 entrances.
City greens are covered for over 100 acres.
BASIC AMENITIES
The basic need for water supply is continuous for 24 hours, without interruptions.
The power supply is continuous for 24 hours and does not irritate you with any power interruptions.
All the necessary markets and facilities in the city are very close with metro connectivity.
All the kitchens are facilitated with the reticulated gas supply so that cooking is never delayed or concerned with the availability of gas.
When you need any kind of help and support, no need to call friends and relatives who generally get busy in their activities. Customer care can help you out resolving small issues regarding the living facilities and basic general information. Customer care is available for 24 hours so they are reachable at any time.
There is a lot of parking space available for every house. No matter you have two-wheelers or four-wheelers you will be allocated with the necessary parking space necessary?