Gulshan Homz is one of the leading builder in Noida region. They have undertaken many housing projects and provided shelter to the residents of Noida region. Gulshan Ikabana is situated on a 99 acre land and occupies 11.5 acres of the land. Many people are seeking for a home in Gulshan Ikebana because it is situated near FNG Expressway and Noida Expressway. It is surrounded by greenery and landscapes and hence the residents can enjoy the wonderful sceneries around.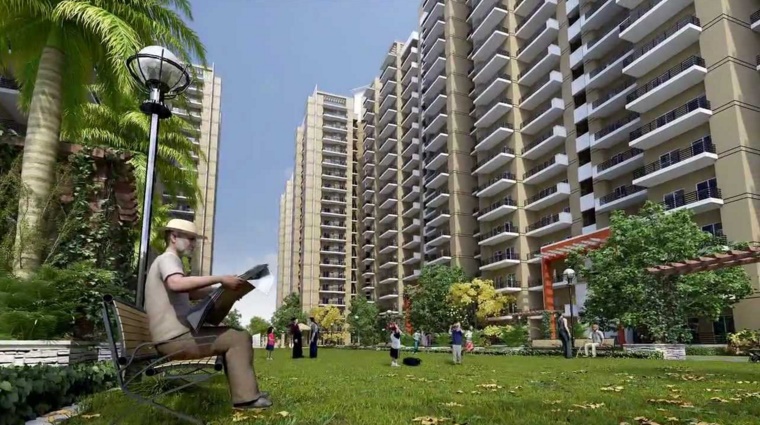 Facilities of the new project
Gulshan Homz is recently launching a Gulshan Ikebana Master Plan project. This building comprises of 17 towers and most of the houses comprise of 3 bedrooms. The residents of Gulshan Ikebana enjoy world-class amenities such as swimming pool, clubhouse, banquet hall, gymnasium, sit out area for senior citizens, park for children etc. Many malls are also located near the building. The residents of this place can enjoy many other amenities such as yoga center, jogging track, aerobics dance floor, badminton hall etc and they can learn many types of sports here. They can also enjoy all types of amenities such as laundry services, kids lounge, steam, sauna bath, coffee shop, themed restaurant, lounges for businessmen etc.
Gulshan Ikebana Floor Plan
The developer is undertaking this lavish Gulshan Ikebana Master Plan project to provide comfortable living to the residents of Noida. comprises of 3 types of homes namely Type A, Type B and Type C. All the houses in this building comprise of 3 bedrooms whereas, earlier the houses comprised of 2 and 3 bedrooms. The type A house occupies 1340 sq ft area and comprises of 2 toilets. Besides, it comprises of 2 balconies and an utility house.
Type B home comprises of a Puja room apart from 3 bedrooms and 2 toilets. It occupies 1495 of the total area. Type C is the largest among the other housing units. It occupies 1695 sq ft area and consists of a study room and 3 toilets. It comprises of 3 balconies. The balcony that faces the living room is the largest and it is also used as an utility room. It is also equipped with security system and CCTV surveillance and Video Door Phone.
The flooring of all the housing units is done using vitrified tiles. All the kitchen countertops comprise of granite material. The stainless steel sinks comprise of two bowls.