Gaursons which is a premium residential and commercial developer has come up with well-known residential sectors along with numerous commercial development all over Delhi-NCR. Gaursons has also become a name of trust and reliable business developer that can be seen in its architectural development. Gaur City 1st Avenue offers homes which are magnificent in terms of architectural innovations and is well planned by Singapore based architect. Gaur City 1st Avenue is situated at GH-01, Sector 4, Greater Noida, and offers homes with better proportions and amenities fulfilling the lifestyle and necessity of every home dweller. More Property: Gaur City 7th Avenue Flat Price, Gaur City 14th Avenue Flat Price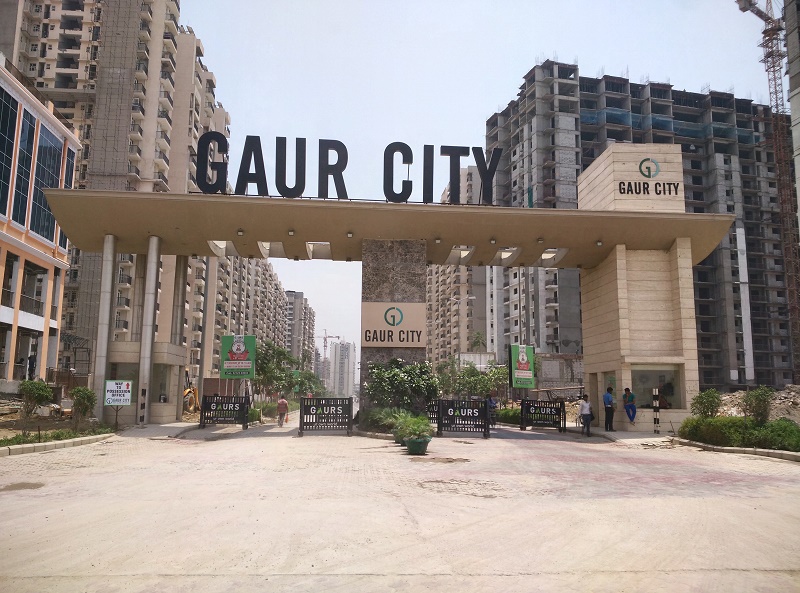 Gaur City 1st Avenue has 2076 units and is spread in an area of 112 acres of land that makes it certainly comes with more green space and necessity added in the form of parks, kids play area, playground, and parking space. Also, the other comfortable features are part of the Gaur City 1st Avenue which is part of the well-managed group housing unit and the unique facilities are in the form of a private terrace, bank, and ATM in the close vicinity. Gaur City 1st Avenue also has homes with the added advantage of clubhouse, cafeteria, coffee lounge, jogging and strolling area, outdoor tennis court, cycling and jogging track, swimming pool, lift, park, and reserved parking area.
Gaur City 1st Avenue is also well connected with roads and highways along with metro connectivity and it has robust infrastructure all around in the form of hospitals, schools, and malls making it a well-managed residential unit for city dwellers. Gaur City 1st Avenue offers homes with guaranteed security that is packed with features with an intercom. It also offers eco-friendly landscapes along with adequate places that offer 75% of the open area in the form of dedicated greens. Also, the necessary features such as rainwater harvesting also give no shortage of water supply that is the utmost necessity for the residents.
Gaur City 1st Avenue offers homes that are earthquake resistant and are made with RCC structures. Gaur City 1st Avenue has on offer 2BHK and 3 BHK homes that offer homes with a minimum area of 860 sq ft. 3BHK apartment offers a maximum area of 1470 sq ft and offers a home with fully functional urban amenities and facilities. Gaur City 1st Avenue has well-managed shopping complexes that have several renowned national and international brands. Gaur City 1st Avenue is RERA approved which is another best guarantee for homes that are built in accordance with Govt homes.
Gaur City 1st Avenue is also located nearest to the Gaur Chowk which has the Gaur Mall that offers some of the best entertainment zones and also offers close proximity to the Knowledge Park V and other Tech Zones which helps the people to get homes closest to the working location. Gaur City 1st Avenue adds comfort to the business class, working-class, and all others by providing the best of the homes at prices like never before and offers 2, 3, 4 BHK flats at a price of Rs 35.0 Lac to Rs 74.0 Lac onwards that is affordable to many of the people adding to their best in class homes.