ATS group is launching its new affordable luxury Flats ATS Pious Hideaways Sector 150 Noida. It provides you only 3 BHK flats in this project. Regarding this project, you can check our last blog. Now ATS group comes up with a new residential project that's name is ATS Happy Trails in Gr. Noida West. This project offers you 2 BHK and 3 BHK that you do not get in ATS Pious Hideaways so this projects more suitable for a middle-class family, this residential has all the luxury facility which ATS group provide in other residential projects. ATS Happy Trails Noida is providing 2 BHK & 3 BHK residential flats. This project is having around 12 towers which provide 3 different – different sizes of residential flats. 3 BHK with Study flats will have only two flats on each and every flat floor, 3 BHK flats will have 6 flats on each & every floor and 2 BHK flats will have 8 flats on each floor.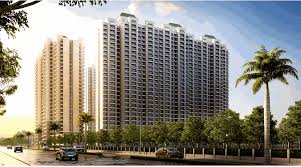 Homekraft Infra (P) Ltd. is the low price housing venture of ATS group or ATS Company which will go to manage this residential project. ATS group never deal with quality and standard even if launches wonderful and low price housing schemes for you. This project is surely one of the leading projects you are searching for buy your own dream home or invest in Gr. Noida West. ATS project is having a big range of demand in the present market and also construction high quality is an unbeatable project, it is going to you one of the best options for you in Noida Extension or Greater Noida. ATS Happy Trails also provide many more facilities and services after and as well before possession.
It is the perfect or one of the best locations for all the buyers or investors. It ensures you stay close to famous locations like Pari Chowk Greater Noida, Central Noida, Noida Extension Sports City, Delhi, and Ghaziabad. And the metro is also proposed to this route so this project going to more valuables for you. So, after the completion of the Noida-Greater Noida metro route, it may get started. In this project, you get the world-class facility that you can love always when you are going to buy the home because every person can not home again and again so they won't spend their own money In one time where they get the best facility. So this project has all the quality, facility with world-class services.