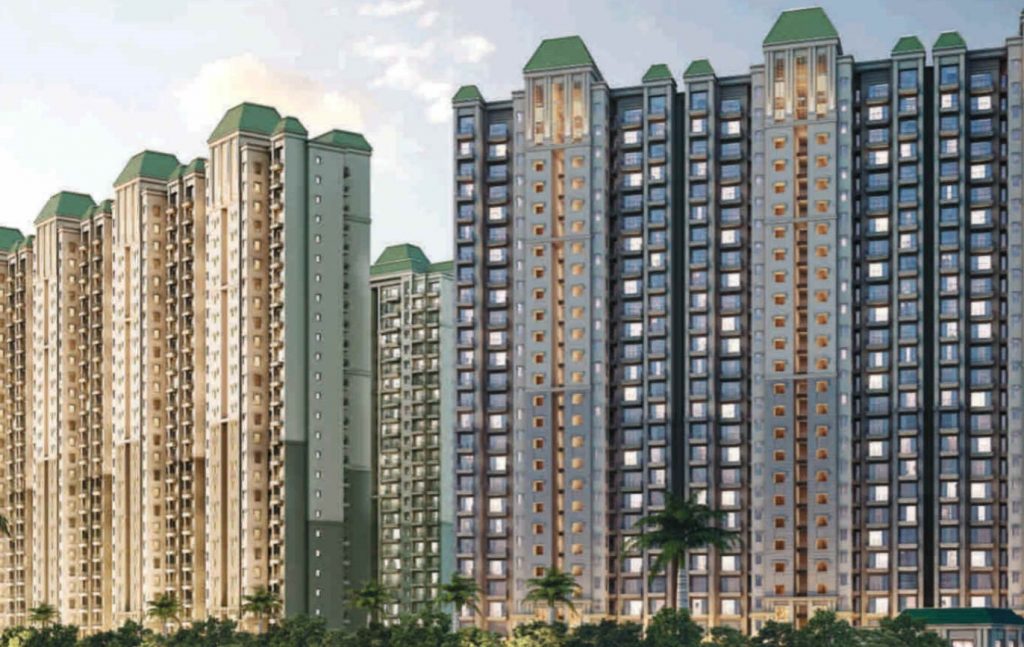 ATS Destinaire is a project that adds with 3 and 4 BHK spacious residences with study. It is a project with location at Sector 1, Greater Noida West. The project is with only 2 apartments per floor and has two side open apartments. It has 2 flats to enjoy private floor for the residents. The project offers one neighbour on each floor and comes with central green facing apartments. It has ultra modern amenities and free modular kitchen. The project comes as newly launch residential property with flats that comes with modern recreational and civic amenities. It comes with modern features as club, banquets, sports facilities. ATS Destinaire price list / ATS Floral Pathways price list / ATS Knightsbridge price list
ATS Destinaire is a newly launch low density luxurious project that comes with spacious apartments at a price of Rs 75 lac to 1.15 Crore onwards. The project is built in an area of 8 acres and has 780 apartments. It is the very first project at Noida Extension and is within reachable distance from Central Noida. The project comes with impressive design, services and modern facilities. It comes with multiple facilities, dining and banqueting facilities, swimming pool and well equipped gym. It comes with card room, billiards and pool room, indoor and outdoor sports facilities, swimming pool, kids play area and amphitheater.
ATS Destinaire has 3 BHK with an area of 1900 sq ft and 4 BHK with an area of 2550 sq ft. It comes with natural green forest cover of 50,000 naturally grown trees. It comes with 4.75 acre of man made forest that is develop using Miyawaki dense forest technique. It has 300% more species in same area as it leads to 30 times of more carbon dioxide. It is completely chemical free forest like a natural grown one and thus is sustains itself and supports local biodiversity. The project is design by Hafeez Contractor the renowned architect who creates beautiful architectural mansions, and apartments along with many other architectural establishments.
ATS Destinaire comes with location which is just 5 minutes drive from the Central Noida. The project easily connects with Sector 78 Noida and comes with easy connectivity to Central Noida, South Delhi and Noida Expressway. It comes with nearest metro station at Sector 78 and upcoming Noida Extension metro station is within walking distance. The project comes with centrally located property with malls, schools and offices, mini soccer area. It has indoor squash court, lawn tennis court, skating rink, banquets and party halls, hospitals.
ATS Destinaire comes with excellent indoor and outdoor sports activities. It is synonymous with modern age life and it adds to the class and comfort for all age group. The project is definitely one of the first in terms of class and is suitable for those who wish to have every exclusive factor. The project defines the ATS infrastructure and makes it easy for the buyers to choose from wide range of homes. It is a premium property and makes you feel comfortable and let your children grow in an environment that is suitable for the modern life.